If you don't already own a metallic sweater, it's time to set things right. Nothing else is going to give you that festive pop as well as a shimmery pullover.  I bought one recently and it has been my go-to top nearly every day–I should have bought multiples because I am seriously wearing this all the time. It looks amazing with black pants or jeans as well as regular blue jeans or those cool black jogger pants with white stripes.
And although you probably are spending your budget this month buying others gifts–'tis the season of giving, after all–Santa has no rule that says you can't include yourself. One for you, one for me….The good news is that I have found beautiful options in every price point, so there are no excuses for not indulging. Take a look.
The featured pull is from Joseph. On the high end of the budget, it will set you back $361.00 smackaroos. Of course it will also last you for years and be a favorite friend whenever temperatures dip. Money well spent. Find it at http://www.farfetch.com.
If you want to spend less and get a tad more color and added visual interest, consider this beautiful sweater from Mango. It comes in this gray-blue version and another one in tan and gold. This style is especially good for those with bigger chests…v-necks are incredibly flattering when paired with cleavage. It is also quite affordable at $49.99. http://www.shop.mango.com.
Here is another great option from Ralph Lauren. It also comes in copper and red sangria. Normally $89.50, it's currently on sale for $52.50 at http://www.macys.com.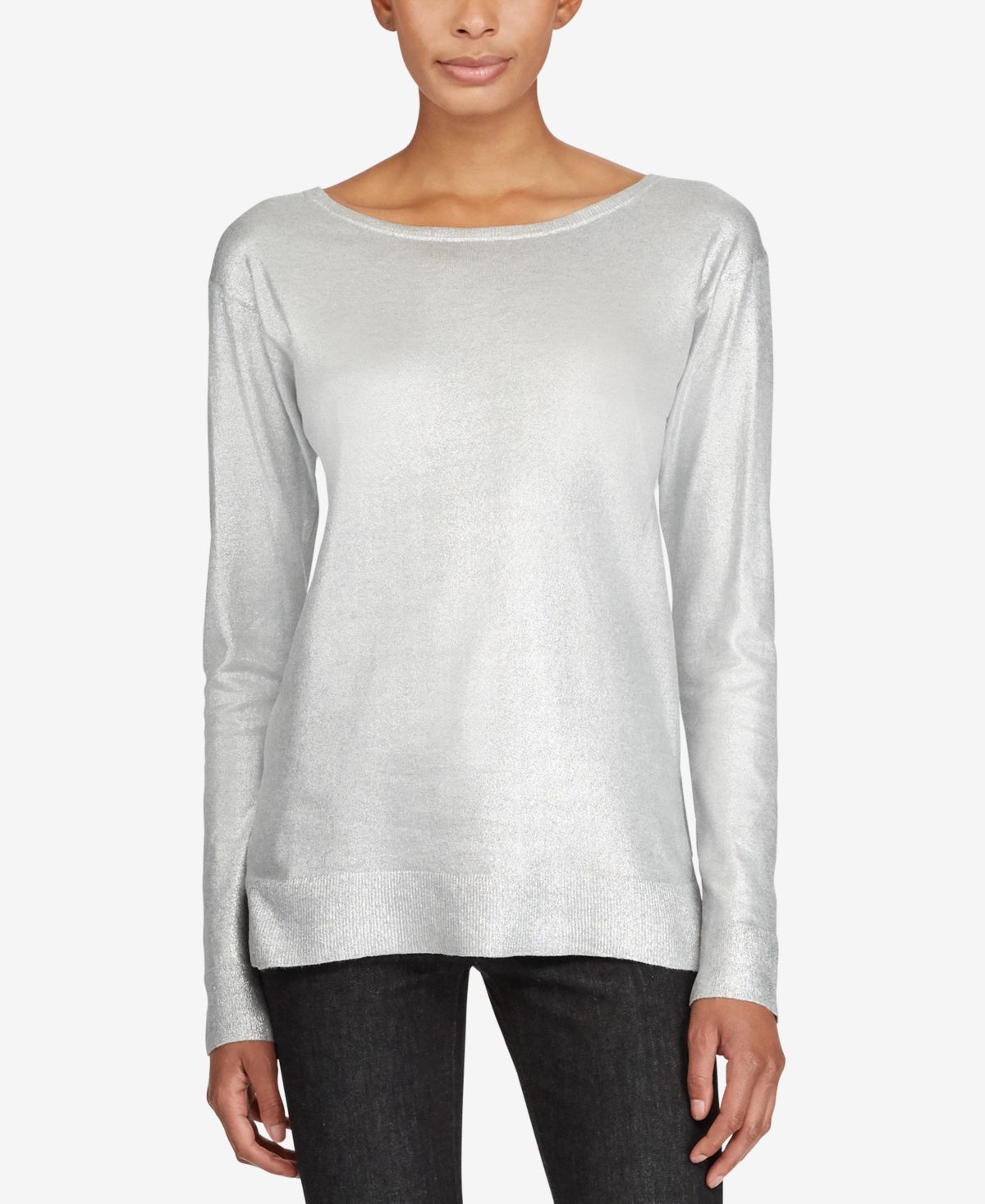 Here is the sweater in red sangria. Why is this making me thirsty?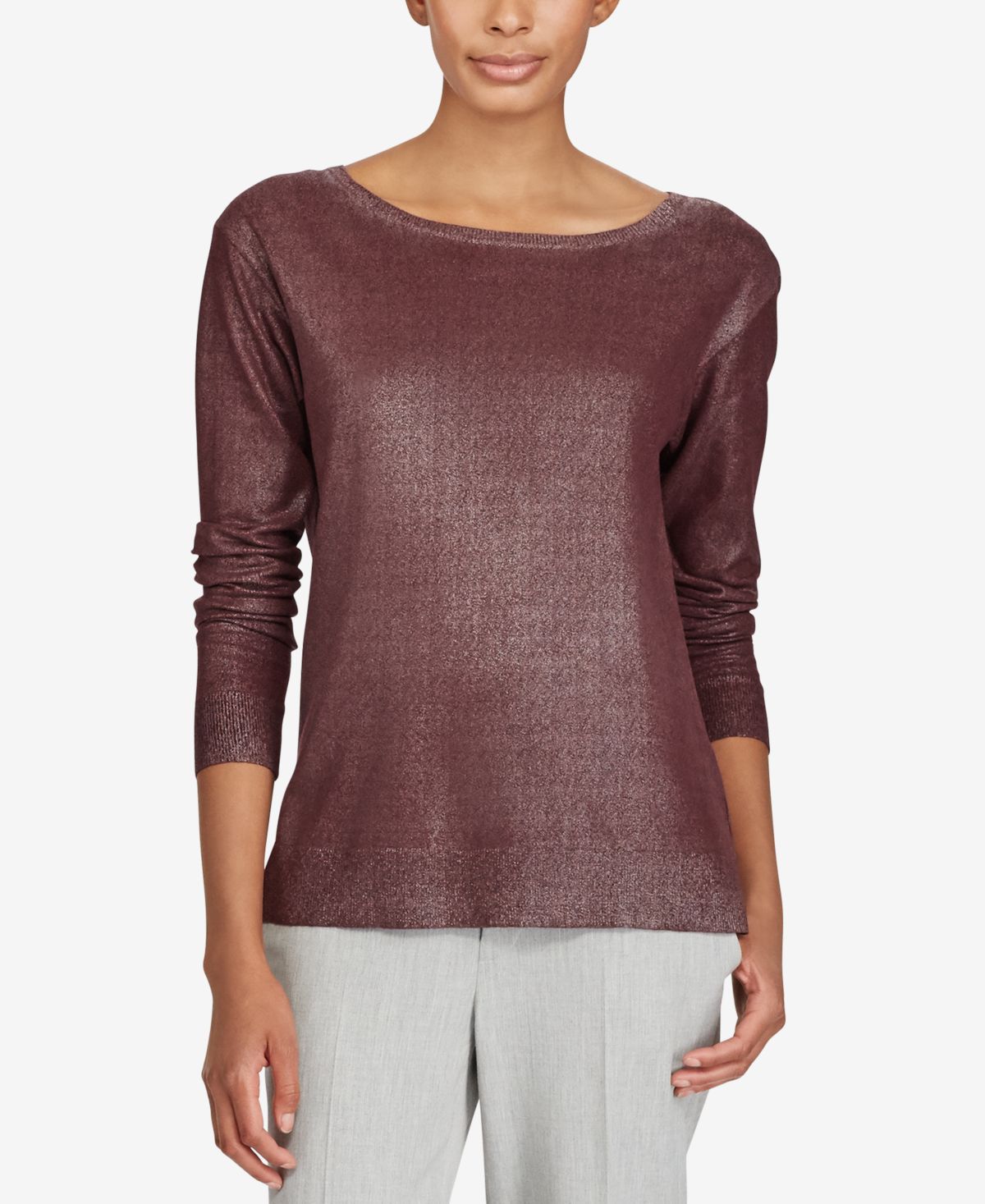 And copper…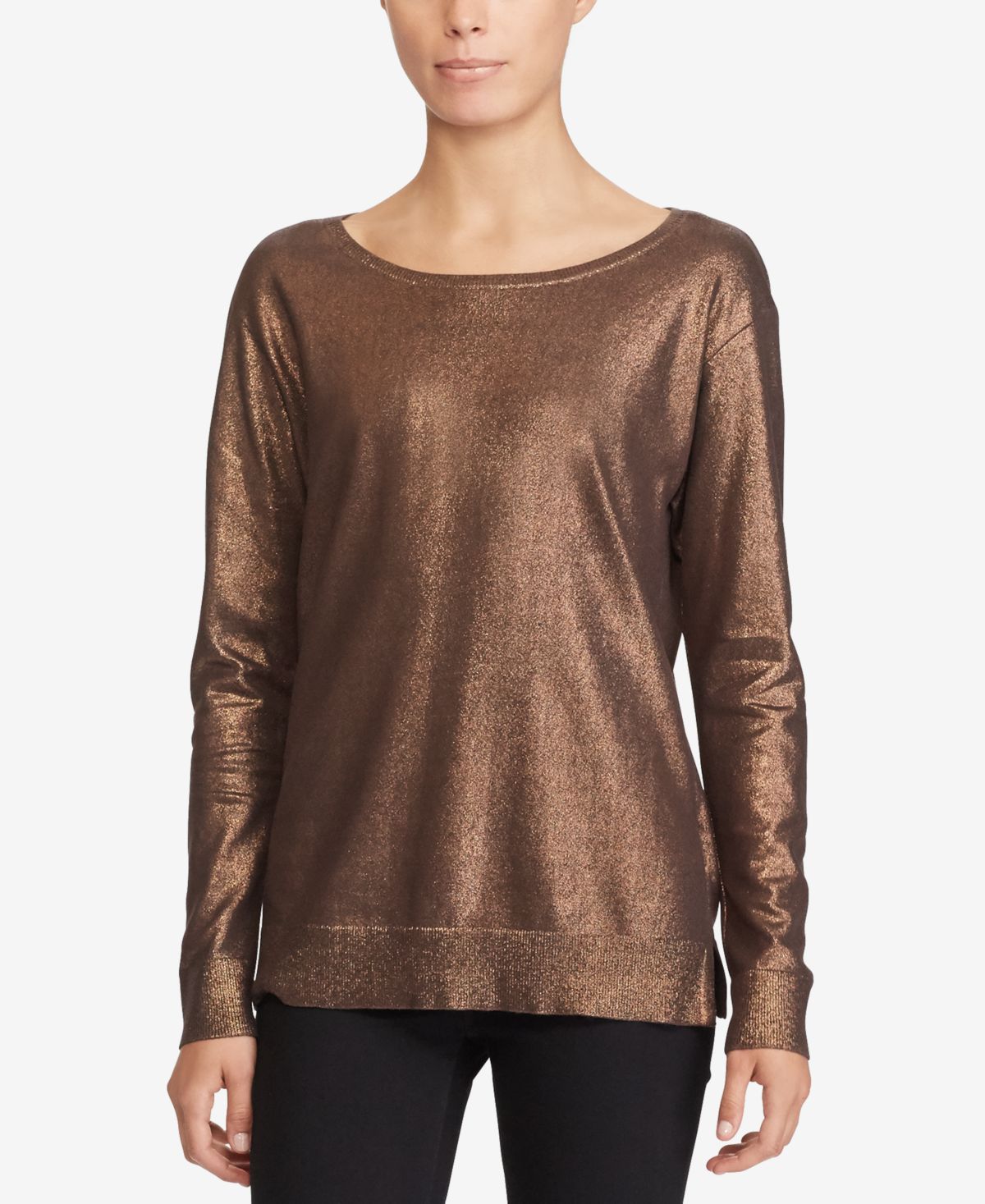 Why these sweaters can even been found in rose gold. How divine is this one from Charlotte Russe? It's only $20.00. http://www.charlotterusse.com.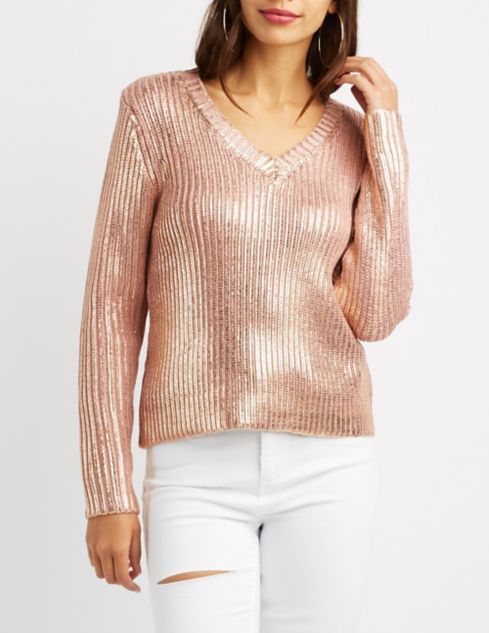 Here is a pretty bronze pull from Milly. Featuring flared sleeves, it's a tad more dressy and a tad more pricey too at $335.00. http://www.neimanmarcus.com.
It also comes in berry.
Here is one with a zip neck from Michael Kors. Normally $88.00, it is on sale for $43.99 at Macy's. http://www.macys.com.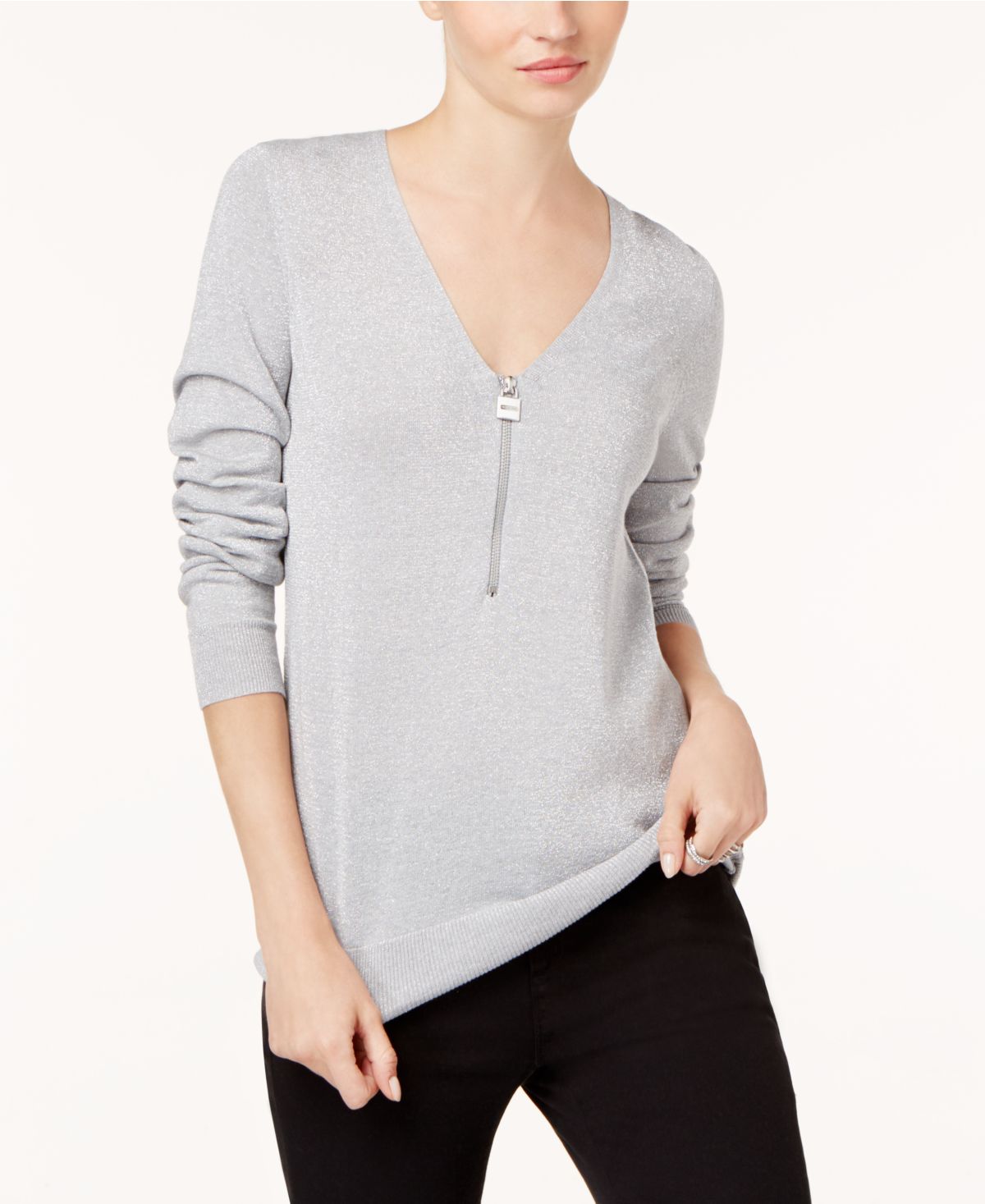 Here is that same sweater in merlot.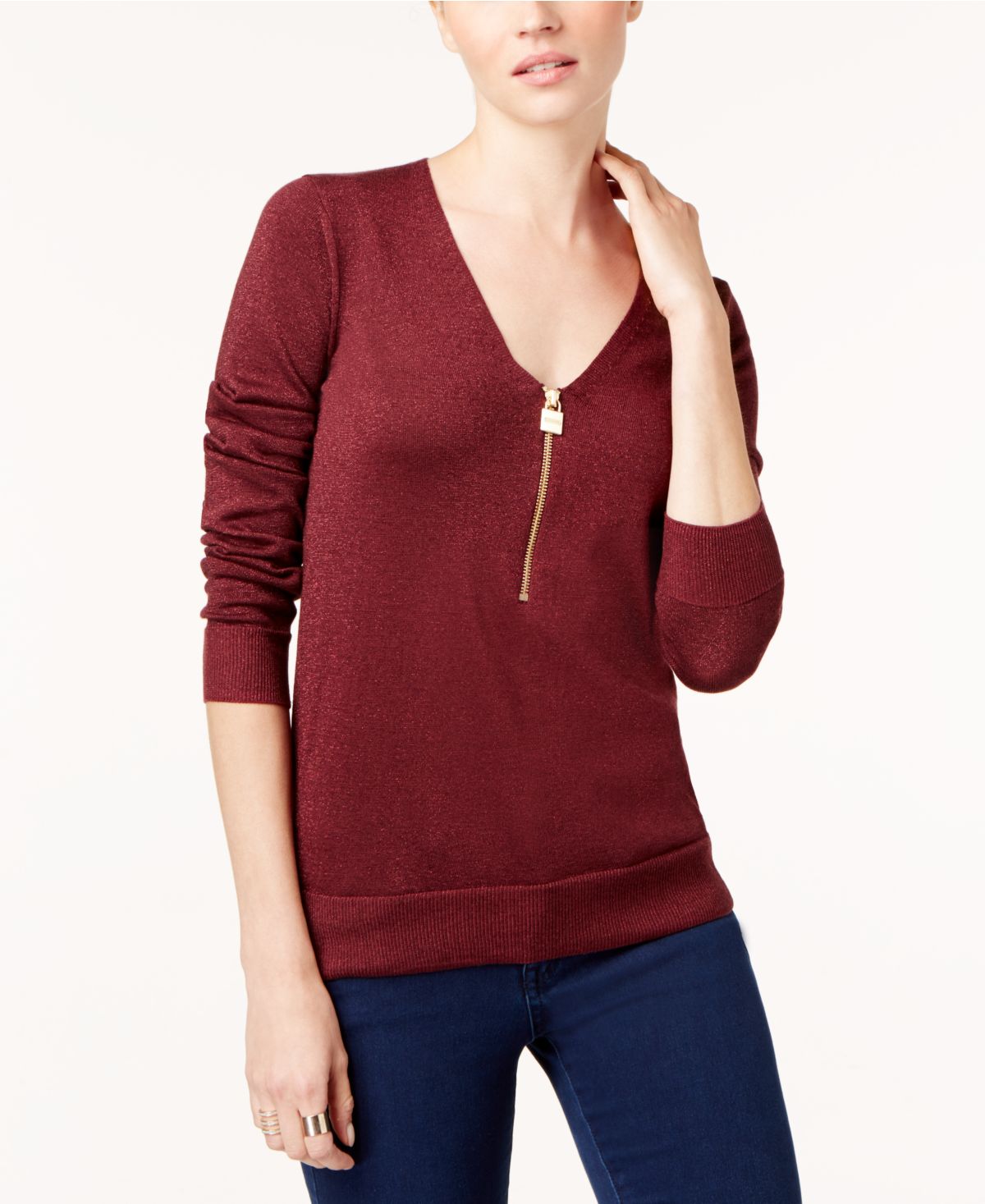 Here it is in derby.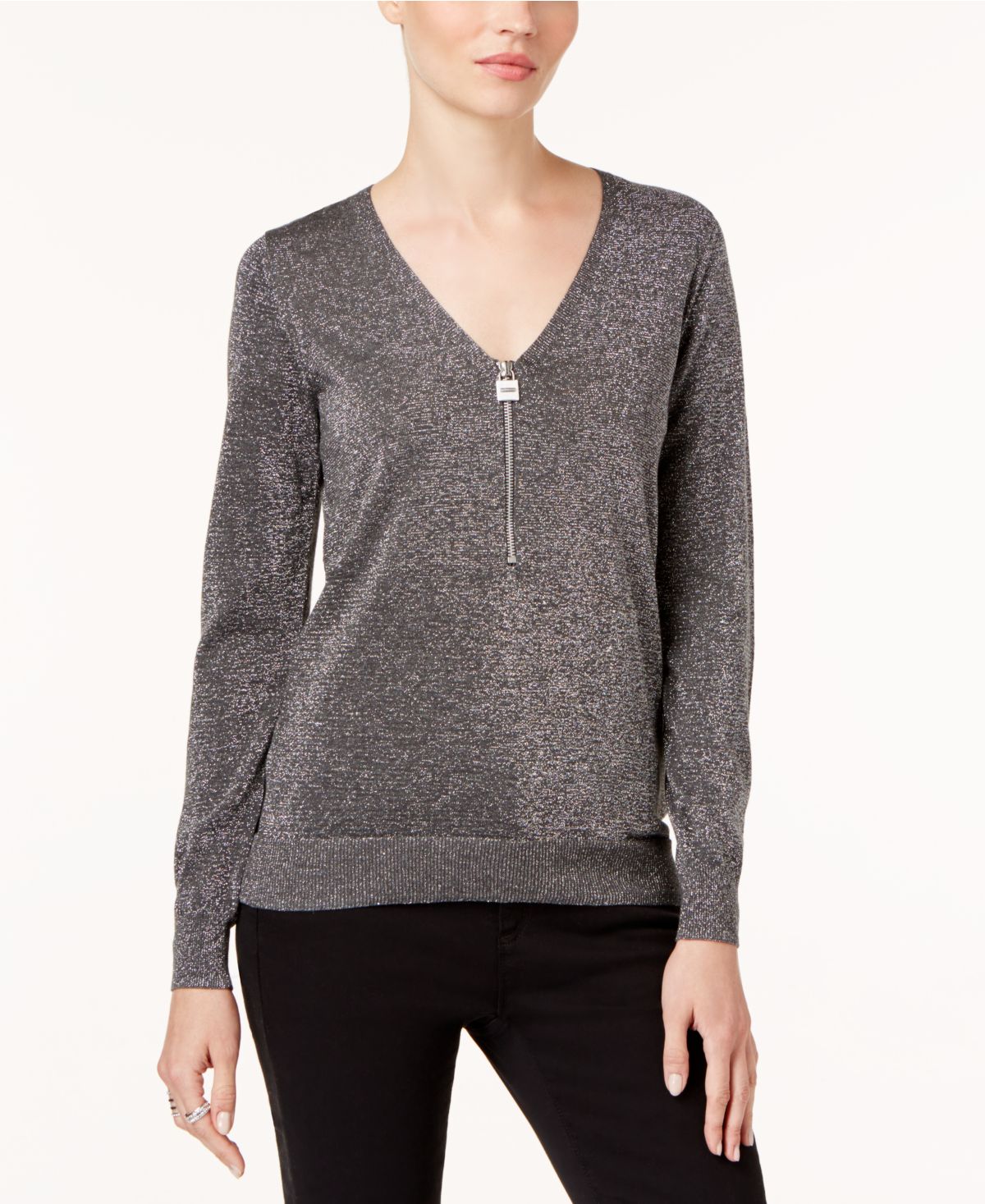 And finally in black.