When selecting workout tops, it's important to consider more than just whether it looks great on you. This is a garment where function plays a really key role….particularly for ladies with larger busts who want to bust a move whether that entails jogging or doing explosive plyometric moves. You gotta have the right amount of support! The fabric also can make a huge difference on the workout experience. Look for fabrics that allow your skin to breathe and vent heat. Thankfully active wear options abound for all our needs and preferences.
Check out some of the best workout tops for 2018.
Zella's Taylor Performance Tank features a perforated back panel and high side slits to keep you cool and comfortable. It comes in Fiery Red (shown) and White. $45.00. http://www.nordstrom.com.
Alo's Vixen Crop Tank is perfect for workouts and beyond with engineered cutouts and a sleek racerback for optimal ventilation. Gotta let that heat out and why not look oh, so, sexy doing it. Available in six hues–Rich Navy (shown), Black, Legion Blue, Marine, Red Velvet, and Starburst. $60.00. http://www.nordstrom.com.
Alo's Vixen Cutout Tank also comes in this longer style. Available in Saltwater Heather (shown). $62.00. http://www.nordstrom.com.
Adidas's by Stella McCartney Mesh panels and Climacool® ventilation join forces to keep you dry and comfortable during your workout by increasing airflow and wicking moisture. This is another trumpe l'oeil option, where cutout panels trick the eye into seeing a more curvy shape. Love it! Available in Dark Burgundy/Legend Red. $75.00. http://www.nordstrom.com.
Zella's Asana Tank is cut from ultra-lightweight Zeltek Lite fabric with a cutout racerback to keep you cool during your most challenging yoga routines. I love the flattering neck line and cutout shoulders. The piping adds curve factor and visual interest. Available in Purple Plum (shown) and Black. $59.00. http://www.nordstrom.com.
Lululemon's Full Freedom Tank "Light" Support can be worn long or cinched at the sides to make it shorter. Available in Black (shown), Nile Blue, White, and Luminesce Splatter White Black, it is currently on sale for $59.00. shop.lululemon.com.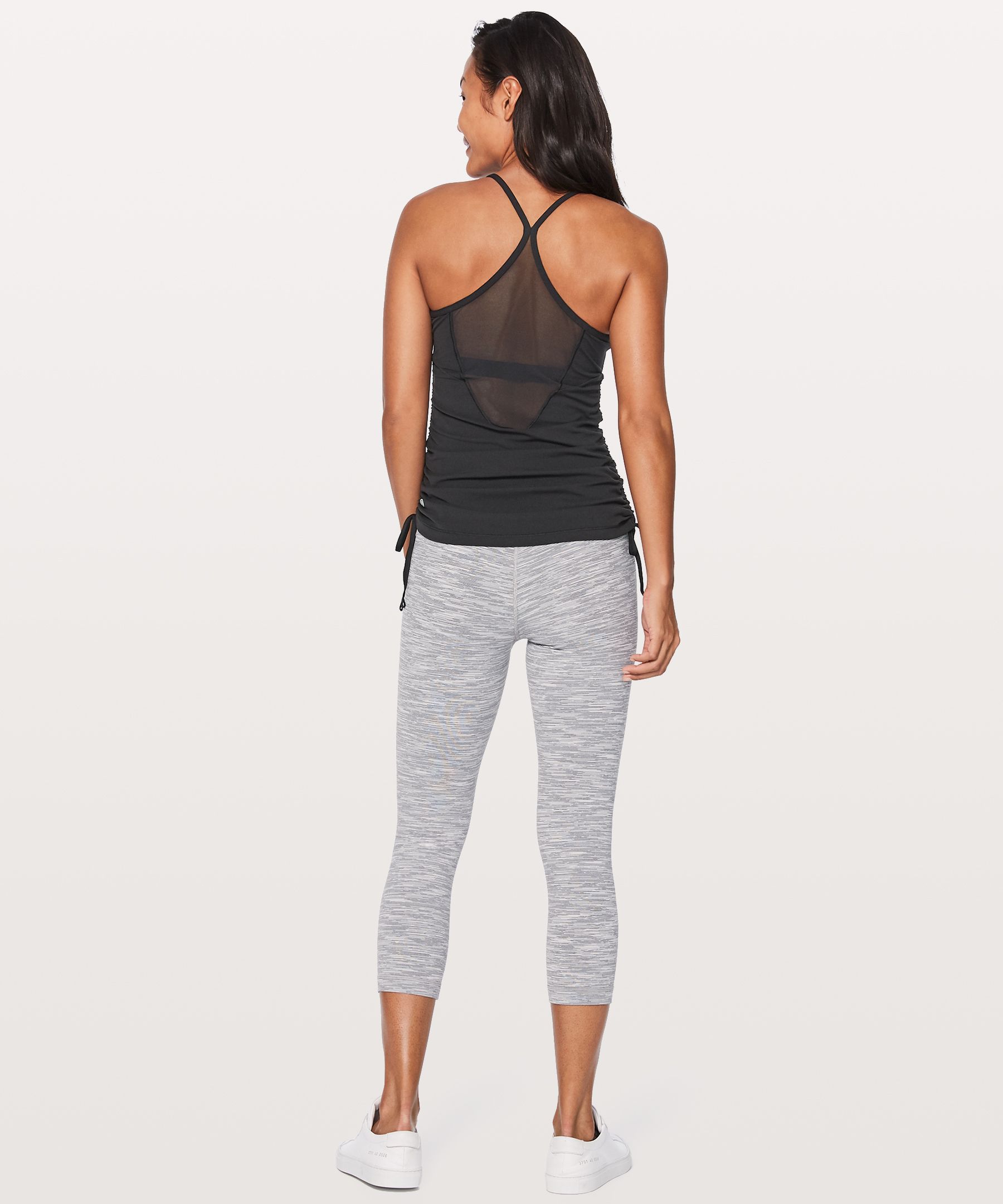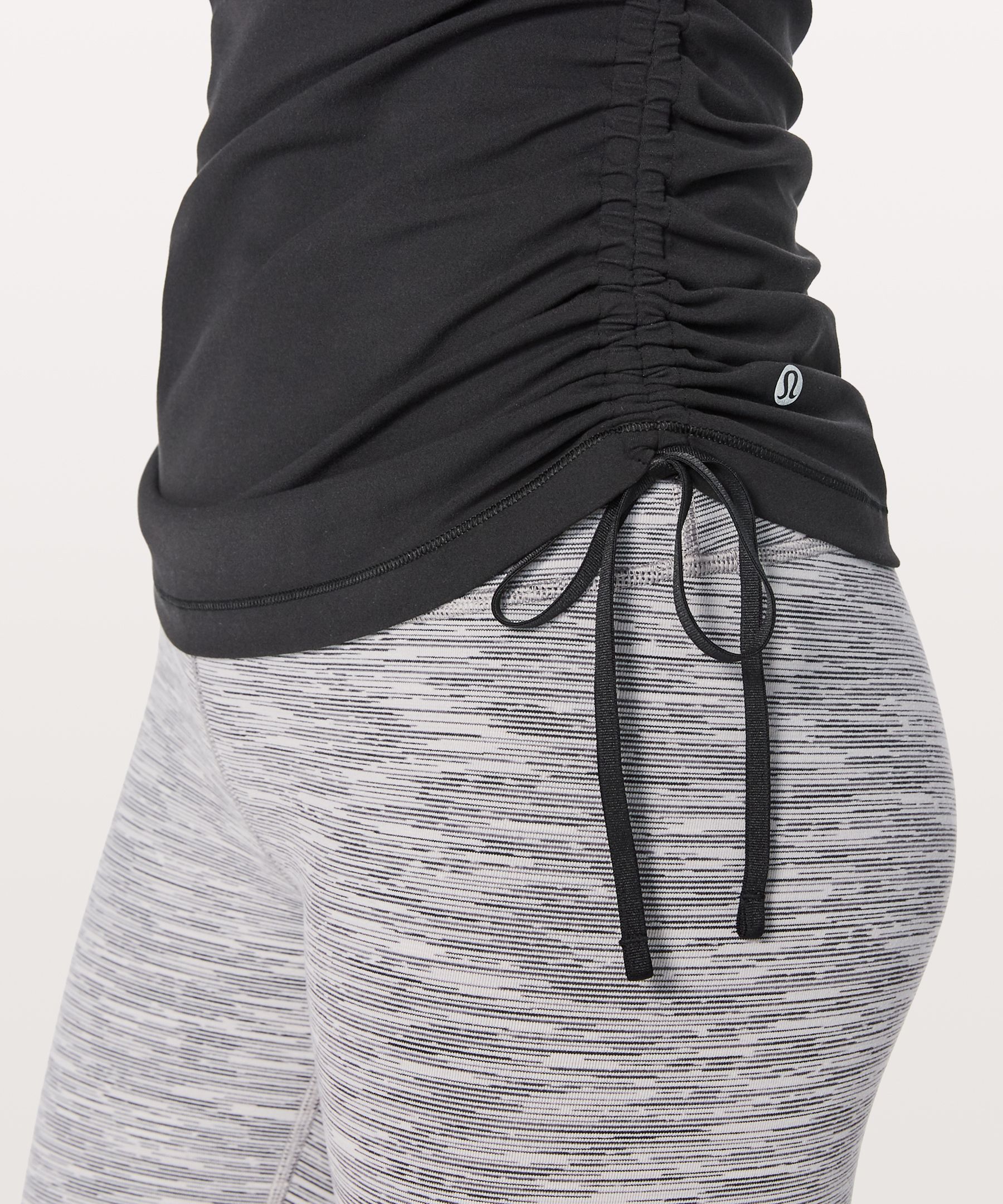 Need lift? Check out Lululemon's Ta Ta Tamer III. Designed to give you the heavy-duty support, separation, and coverage that you crave. Made with Luxtreme® fabric that is sweat-wicking and four-way stretch with a cool, smooth feel. Available in Black (shown), White, and Biggie Fleur Sombre Caspian Blue Black/Black. shop.lululemon.com.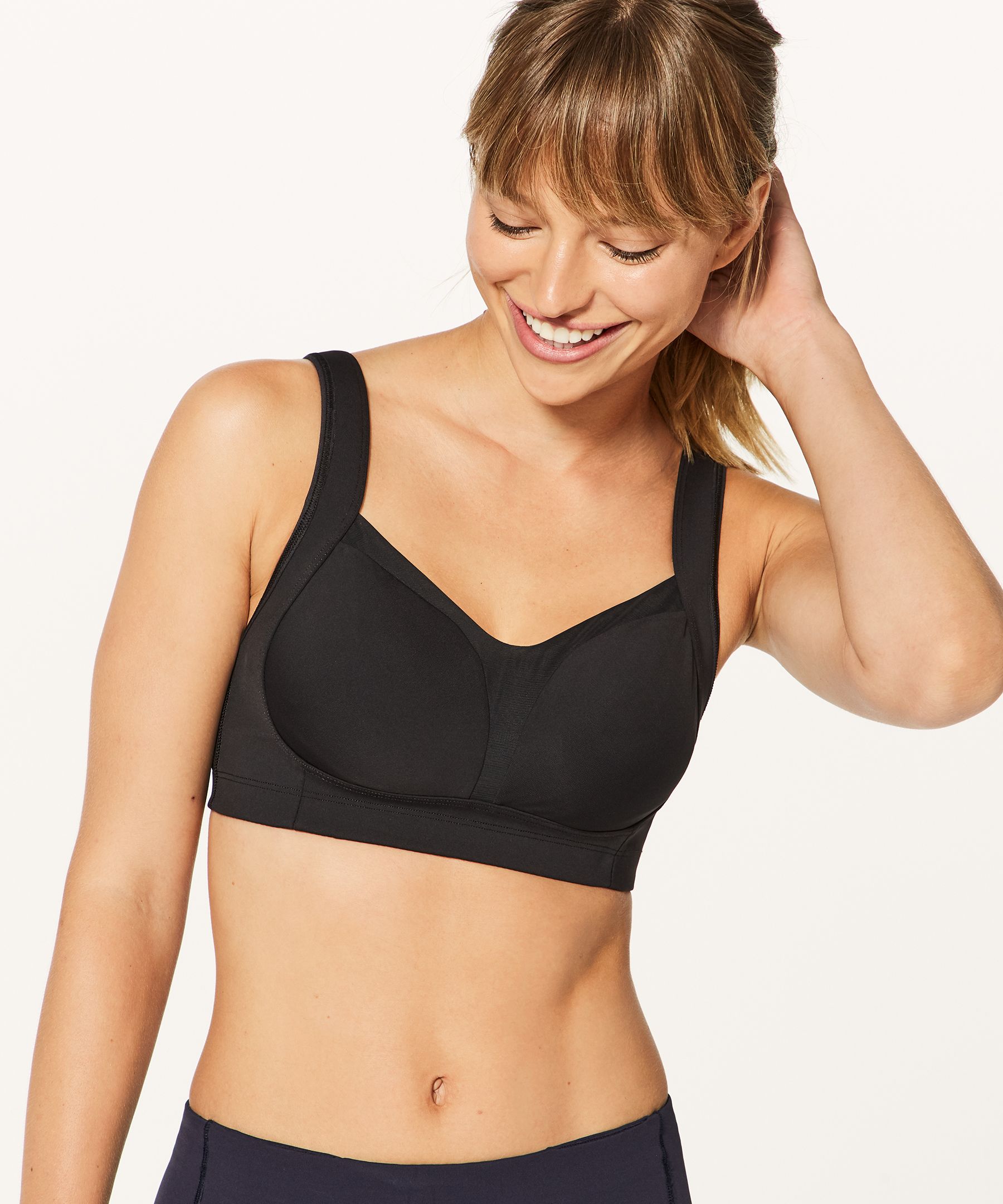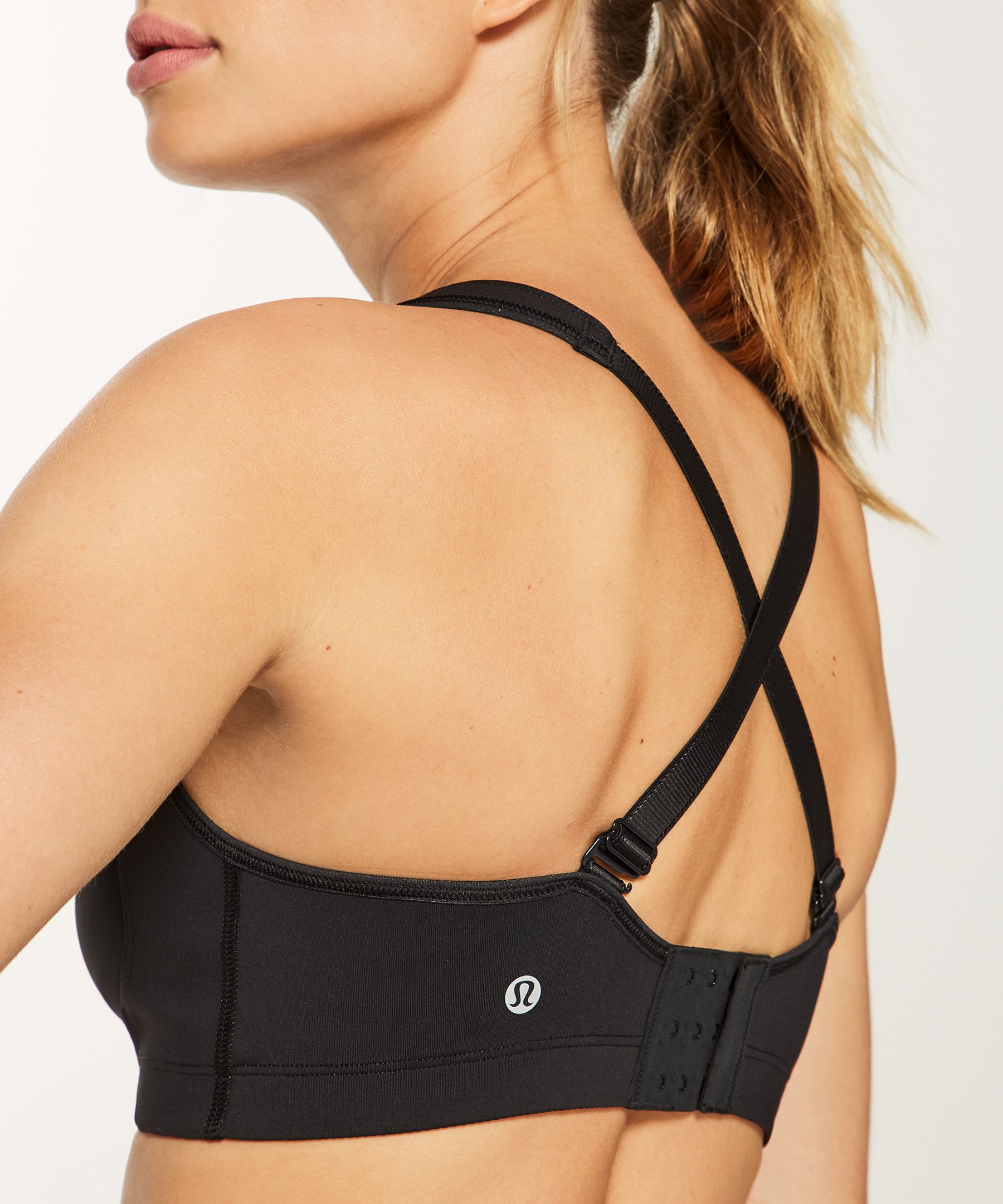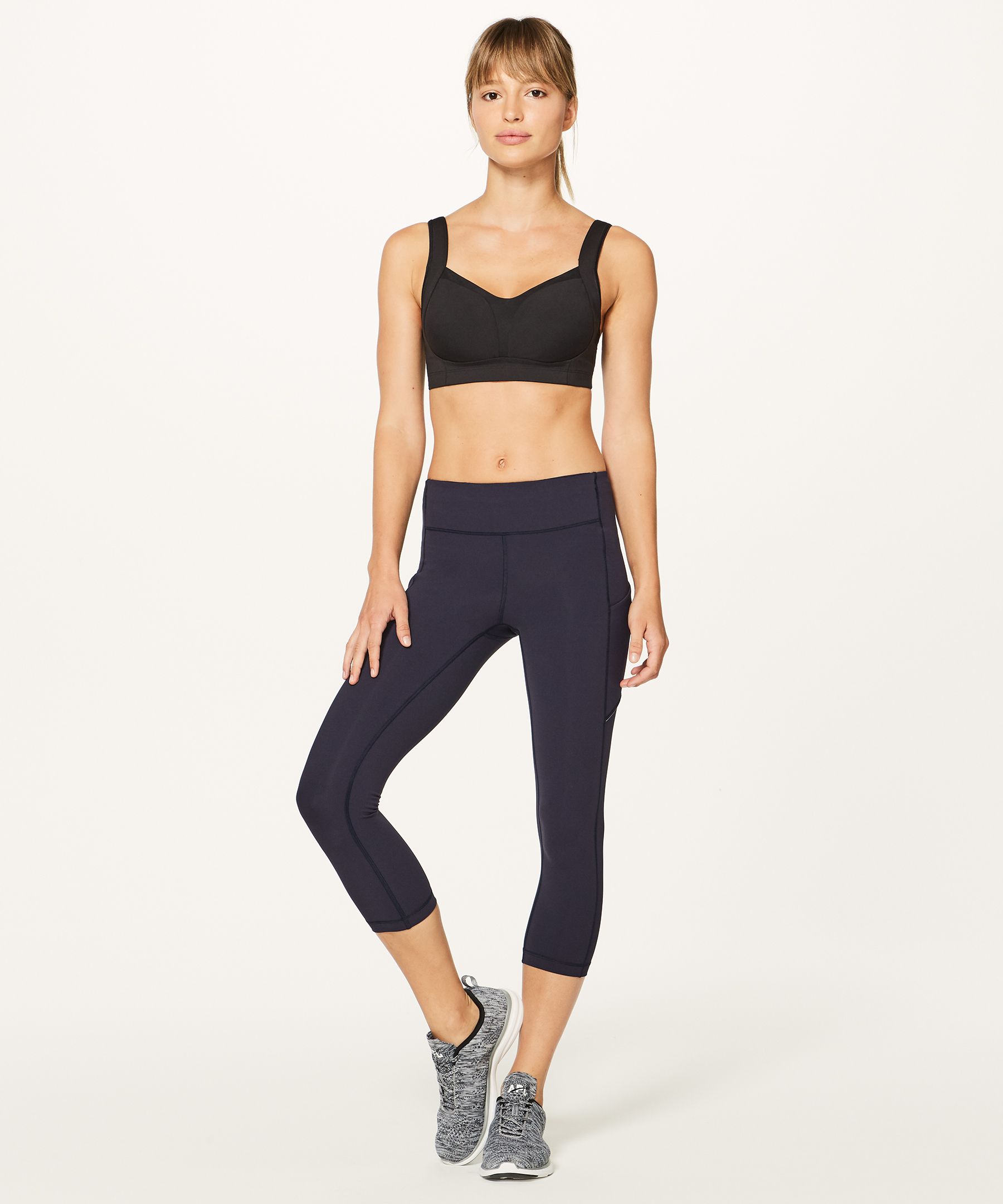 Climawear's dip-dyed See the Light workout top is designed to go the distance in four-way-stretch, moisture-wicking fabric that keeps you cool and comfortable. Currently on sale for the very affordable $30.82, it boasts really cool fingerless hand coverings (how else to describe that?). Available in one color–Icy Cantaloupe/Deep Sea.  http://www.nordstrom.com.
How lovely is this Lark Mesh Yoga Top from Alo? It comes in six colorways, including Citrine, Black, Dove Gray Heather, Gravel Heather, Hunter, and Rosewater (shown here). $74.00. http://www.nordstrom.com.
Nike's Gym Hoodie looks sweet and offers just the right amount of warmth post workout. $60.00. http://www.nordstrom.com.
Innovative fabric and perforated panels flatter your figure and vent excess heat in this smooth seamless tee from Zella. Love the lines that sort of "trick the eye," creating nice curves in their wake. $39.00. http://www.nordstrom.com.
Smartwool's Merino 250 Drape Neck Hoodie brings chafe-free comfort to a lightweight merino wool hoodie that helps regulate body temperature during intense workouts. $130.00. http://www.nordstrom.com.
Here's a fun hoodie to throw on post workout for warmth and style. Alo's Slay Slashed Long Sleeve Hoodie comes in Black, Dove Grey Heather, and Gravel Heather (shown). $98.00. http://www.nordstrom.com.