When I was recently in Las Vegas, shopping at the Forum in Caesar's Palace, I found myself somewhat smitten with the window display at ALLSAINTS…the same window display featured in today's photo.
What I loved most was the look of buckled ankle boots paired with a dress. But I have to confess, it was really the boots that made the greatest impression. I keep thinking about them.
Today's post is dedicated to those buckled boots: one reasonably priced pair–the ones from ALLSAINTS–and one ultra luxe pair by Chloe. Both have the same cool buckled aesthetic, medium-high heel, and pointed toe. Same look. Different price points. Both equally cool.
I'd wear them with black cropped flare jeans, a midi-length dress, leggings with a long,  over-sized sweater, and more. Highly versatile, these puppies will take you from fall into winter.
ALL SAINTS' Lucie Boot. $348. http://www.us.allsaints.com.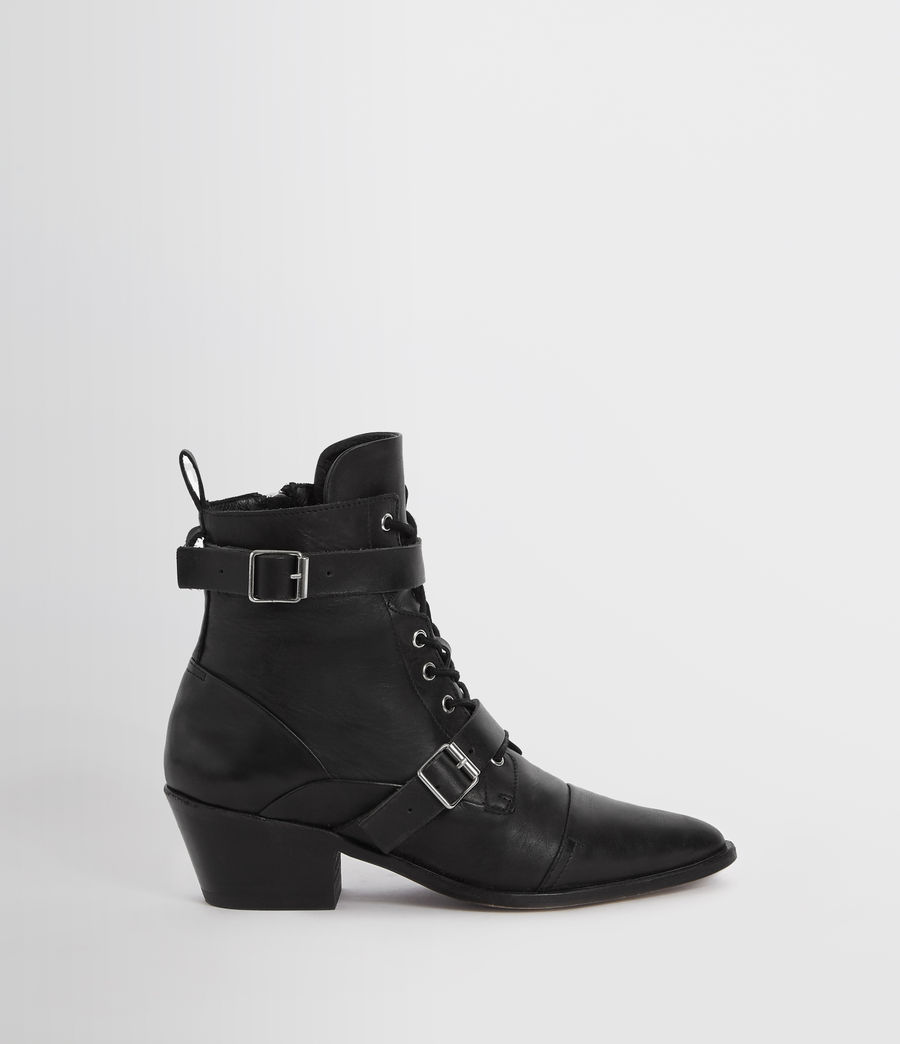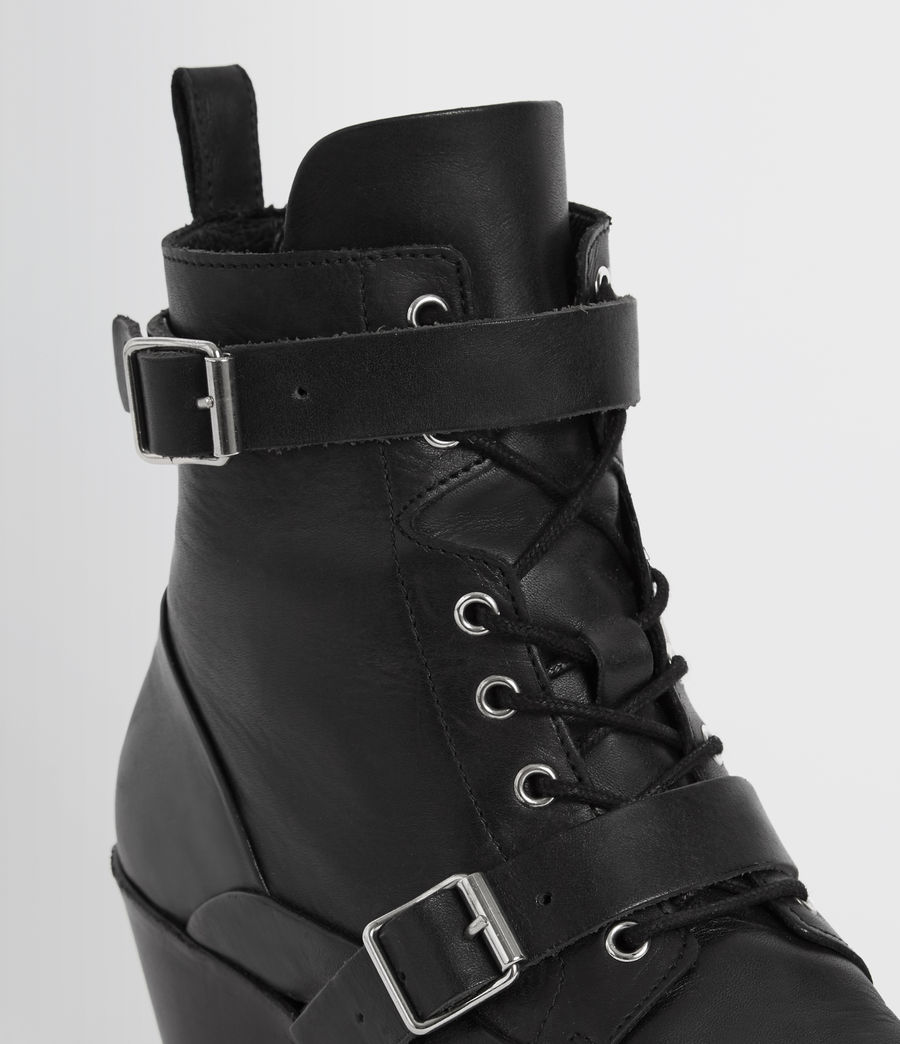 Chloe's Rylee Boot is shinier, but it's also a whole lot pricier at $1,390.00. This boot also comes in white. http://www.neimanmarcus.com.